ב"ה
Celebrate

at Chabad Russian Center
Dance and sing with the Torah
Monday, October 21st
Evening Services: 6:30 PM
Dancing with the Torah & Dinner Buffet: 8:00 pm

Location:
252 Sunny Isles Blvd. #3
Sunny Isles Beach, FL 33160
On Simchat Torah we celebrate the completion of the yearly Torah cycle. This joyous milestone is marked by dancing with the Torah.
Delicious buffet dinner with open bar, Kids program, Dancing & L'chaim
Join us TUESDAY, OCTOBER 22nd 11AM at Chabad RC as we complete the yearly Torah cycle. After the dancing and L'chaim continues we conclude and begin the Torah reading anew.
Grand Kiddush and lunch buffet with an open bar.
 We would like to remind you that Yizkor (Изкор)  services will be held at 
Chabad Russian Center on 
Monday, October 21st at 12:00 PM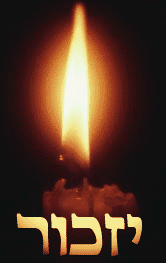 For more information about Yizkor, please  click here 
To order a plaque on our memorial board in
memory of a loved one,  click here.  
Best wishes for a meaningful holiday! 
Rabbi Alexander Kaller