Ladies Monthly Class: March 13
Pause & Effect: A Shabbat Outlook
Lesson 5 - Sacred Symbolisms
There are certain laws and customs with regard to the Shabbat
meals, and this lesson provides the opportunity to discuss their
history and significance. Why is Kiddush recited on wine? What
is the significance of two covered loaves? Why is it so important
to consume fish and meat on Shabbat? Why do Ashkenazi Jews
eat gefilte fish, and why do Jews eat cholent (or some variation

thereof) on Shabbat? This lesson explores the origins and rationales
for each of these customs, rendering what was heretofore a
random food assortment that was merely good for the palate into
a unified and holistic journey that is also good for the soul.

Suggested Donation: $15
Student Book $10


For more information: 786-664-7055
Why Now Is the Time for a Moment of Silence in Our Schools

Passover Seder - Reserve a Seat!
1st Passover Seder Location to be announced.
(The Seder will be led in Russian and English).
When: Friday, March 30th - 6:15 PM
Location: TBA, Sunny Isles Beach, FL 33160
Doors open at 6:00 pm
Adults - $125 
Children (under 10) - $65
Children (under 3) - Free 
MUST RSVP by March 27th
Как правильно вести себя с антисемитами?

On a Lighter Note
As a result of a near mutiny, the overbearing and arrogant captain was forced to see a psychiatrist by order of the Commodore.
As soon as the captain settled down on the couch, the psychiatrist began the session by asking:
"Why don't you start at the beginning?"
The captain said, "Okay. In the beginning I created heaven and the earth..."
TheGan.com - click on the picture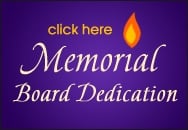 has been generously 
sponsored by the Khotoveli family in memory of 
Jane Khotoveli, and by Leonid & Elizabeth Gorodetsky in honor of 
his birthday.
This month's wine
and electricity 
have been generously sponsored by 
Mr. Amir Siegler and by Mr. and Mrs. Brumberg
Happy Birthday 
Leonid Gorodetsky
Mazal Tov! 
If you would like to be a sponsor, contact the office at
Thank you for your support! 
New on ChabadRC.com
Video:
Kabbalah:
Story of the Week:
Living Legacy
Social Media
After you install the app, please remember to
Download the App 
Today!